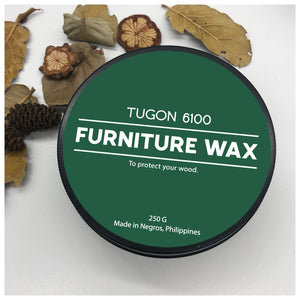 FURNITURE WAX - 250G


DO YOU NOTICE THAT THE WOOD GETS DRY AND DULL AFTER AWHILE?


Any kind of boards need to be conditioned regularly to prevent from drying or cracks. With Tugon's newest FURNITURE WAX, it could renew its beauty and will ensure longevity. It has a fine blend of ingredients that will maximize its protection. It has a buttery feel paste that adds to its soft luxurious finish and is easy to apply.