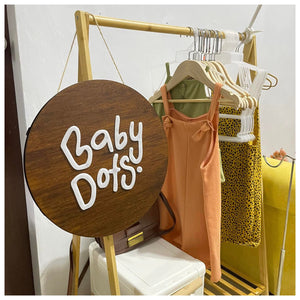 Hanging Round Signage is a lightweight, customizable business sign perfect for showcasing your brand. Its unique round shape ensures visibility and provides a distinctive look to any client-facing space. Personalize the sign with a logo, message, or brand colors to make a powerful, lasting impression.
Materials:
Base: Round Shaped Wood
Details: 3mm Acrylic

We can use your own business logo.